THE BEST BATTLE IT OUT AT SYLT STRAPLESS GKA WORLD CUP


REECE MYERSCOUGH REACHES THE PODIUM AT THE GKA KITESURF WORLD CUP SYLT
Over a year has passed since the last GKA Kitesurf World Cup and this month we saw some of the best freestyle and wave riders come together to battle it out in the cold, rough and windy conditions that the North Sea is so renowned for. And it didn't disappoint!
We were so stoked to have our team rider Reece Myerscough competing all the way from Canada. Arriving in a camper-van stacked with kite gear, and armed with his favourite Jester directional board, 10m HL Crave and most not forgetting his trusty caddy Andrew Irwin, Reece set down on the island Sylt in preparation for the games to begin.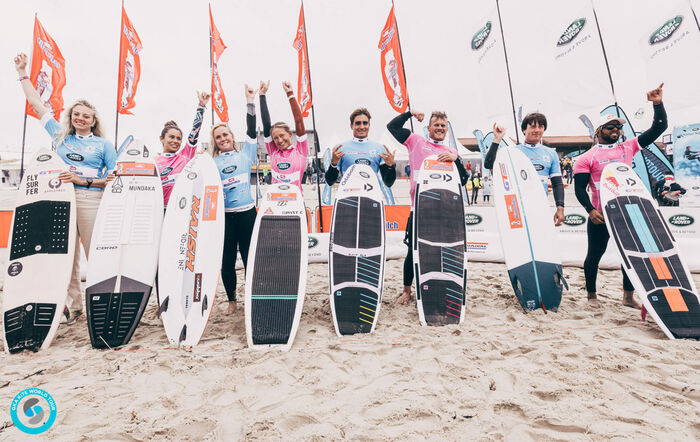 "I'm very stoked with my result in Germany! After 1.5 years not competing, I decided to stick to my guns and not try anything too crazy. I ended up having very consistent heats and it paid off."
Reece Myerscough
A committed audience lined the shoreline on day one, armed with cameras and rain jackets as the morning kicked off with the men's first heat. A blustery 25-30 knots and rugged sea state made for tricky conditions, but Reece breezed through, winning his first heat hands down.
In total, the men's competition had 26 entrants. The competition started with x2 10-minute heats, judged separately between freestyle and wave riding, giving the riders a chance to roll out their diverse skills on the water.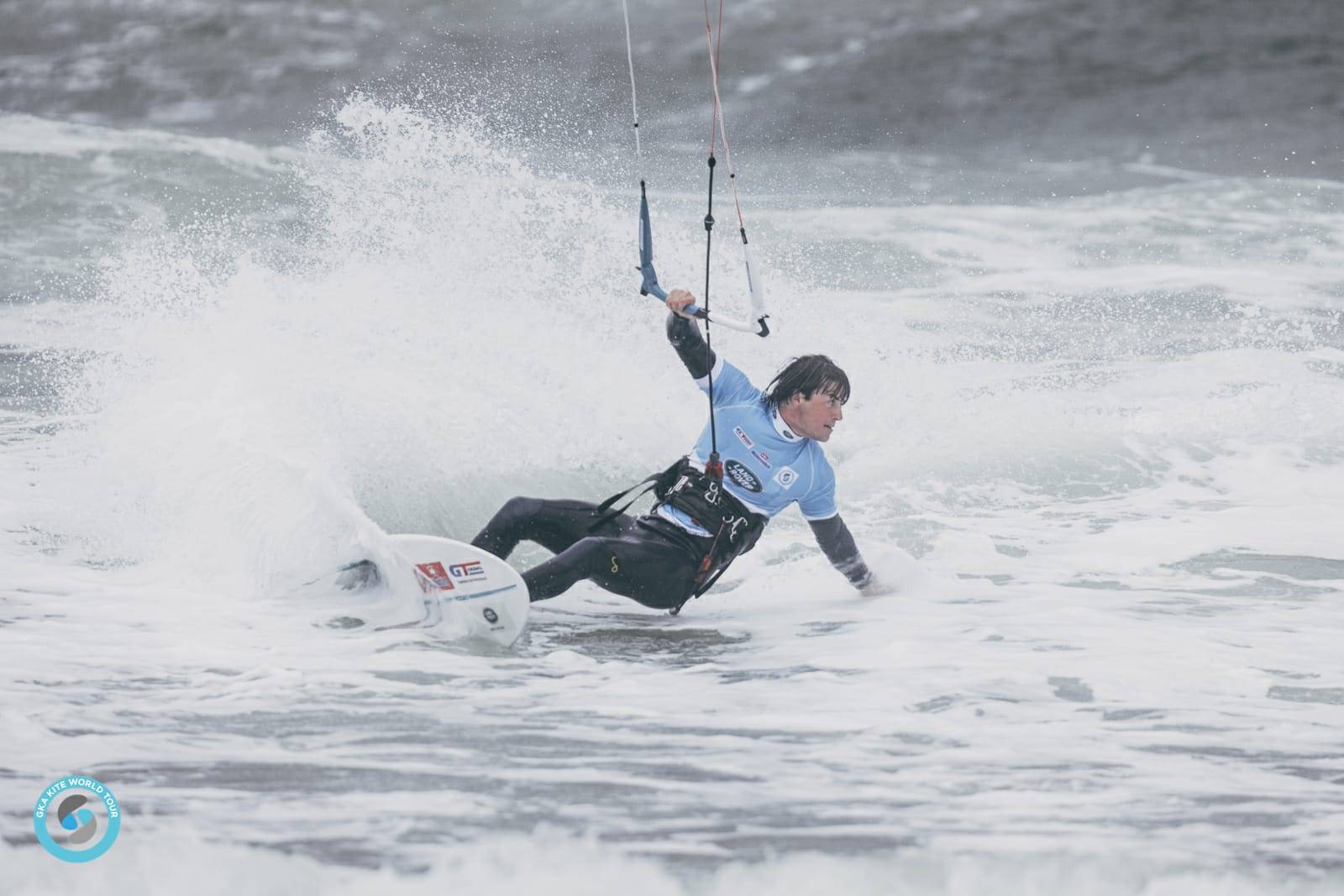 The sky was busy with action, with double front rolls, huge kite loops, front roll board offs and plenty of crashes too. A blow to the hand from his board, and a suspected broken finger didn't stop Reece from continuing to smash it out on the water as he comfortably confirmed his spot in the semi-finals thanks to painkillers and surgical tape.
It was an early start for the guys the following day, as the judges were keen to make the most of the conditions. The waves were bigger and cleaner, making it the perfect weather to battle it out for the number one spot.
The competition was stiff, as Reece faced x3 World Champion Airton Cozzolino, Brazilian shredder, Pedro Matos and Aussie James Carew.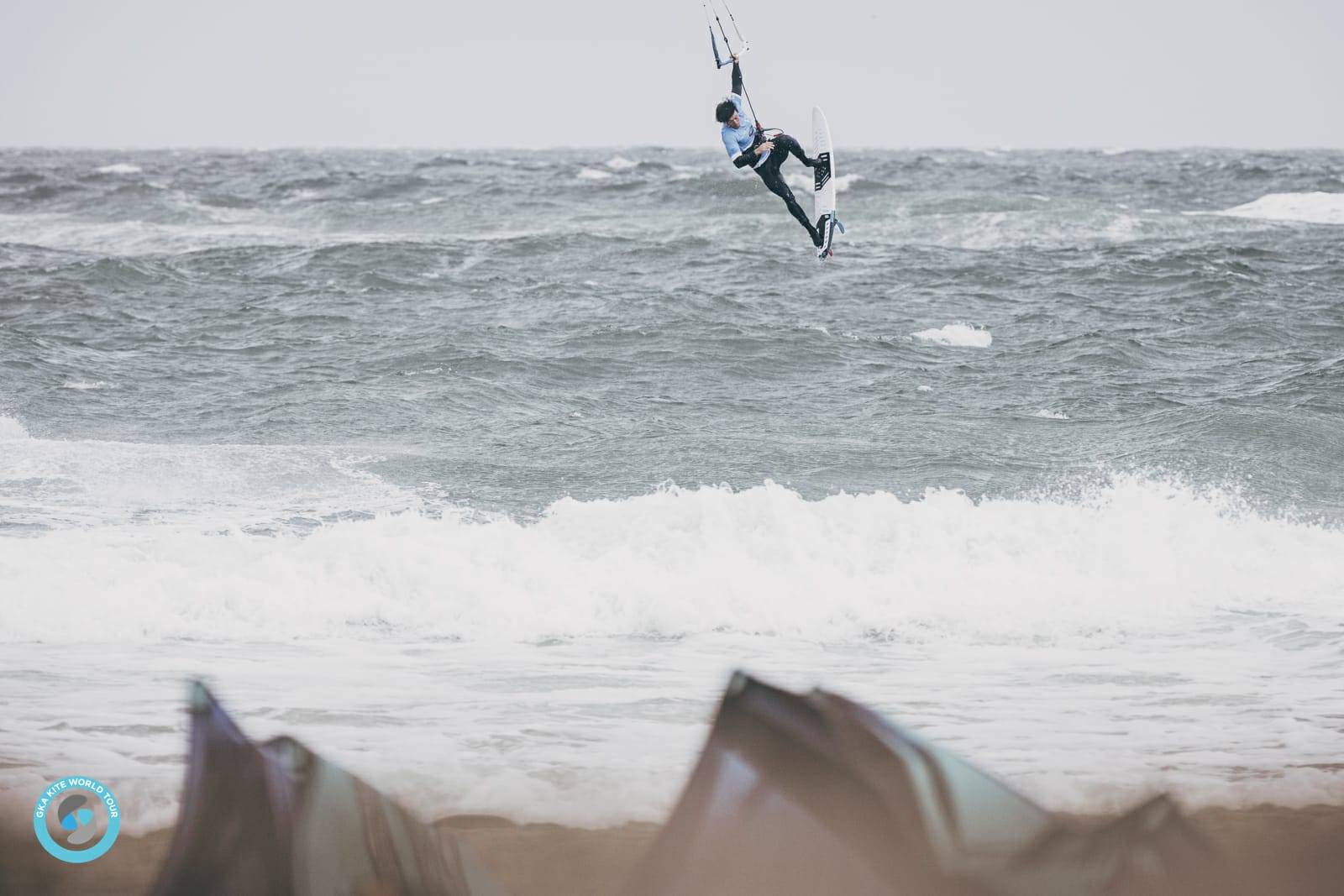 Once again, the beach filled with spectators to watch in awe at the undeniable talent and jaw-dropping tricks that the competitors pulled off. After two days of non-stop action, James Carew and Capucine Delannoy have been crowned winners of the GKA Kite-Surf World Cup.
Reece's laid-back, chilled attitude shone through on and off the water, making everything he did look smooth and effortless, earning himself a fantastic 4th place overall.
Well done Reece, you smashed it!