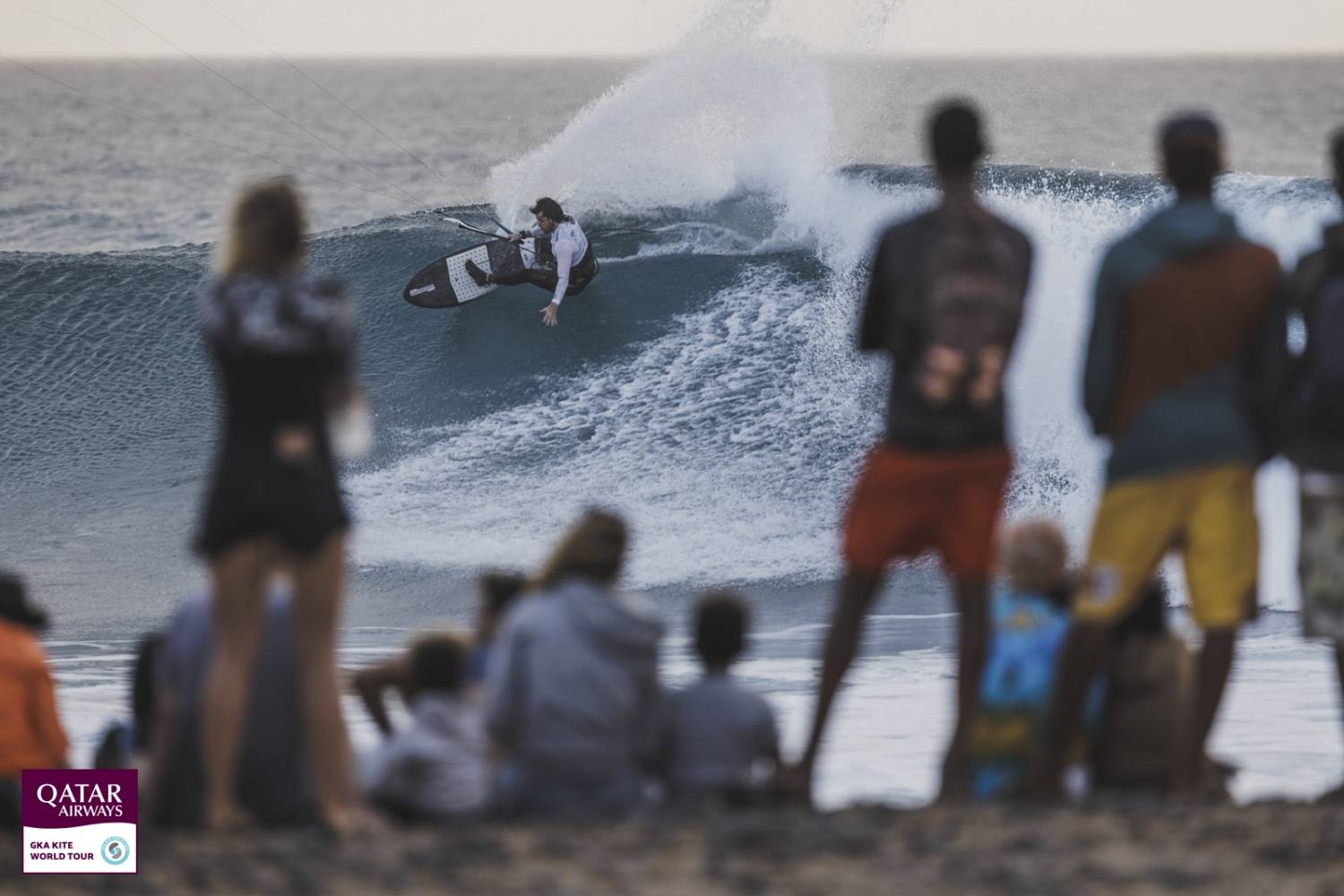 MEANWHILE, IN CAPE VERDE...
Epic wave battles took place at the legendary wave spot that is Ponta Preta during the first stop of the Qatar Airways GKA Kite-surf World Cup in Cape Verde this past weekend. Ocean Rodeo team rider and board designer Reece Myerscough put on a spectacular performance, making his way through to the quarter finals where he lost against local legend Airton Cozzolino, but it marks a great start to the season for Reece and we can't wait to see him on the next tour stop!
Also joining him on the water, and making its first competitive debut, was Reece's brand new weapon of choice –the A-Series Crave – a full ALUULA high-performance wave machine. More on that coming soon...