Wow, what a way to kick start the season! If this sets the level for the rest of the year we are in for one heck of a ride…
Lords of Tram hosted the first stop of the Big Air Kite League Tour in Barcarès, France and the seriously windy conditions allowed for some of the most impressive kiting to date. Brisk gusts of up to 45 knots swept riders to next level heights and the crowd watched the epic firework display of loops that were performed. Men and women from all over the world gathered to compete in the Big Air event and the conditions certainly prevailed; the wind was pumping!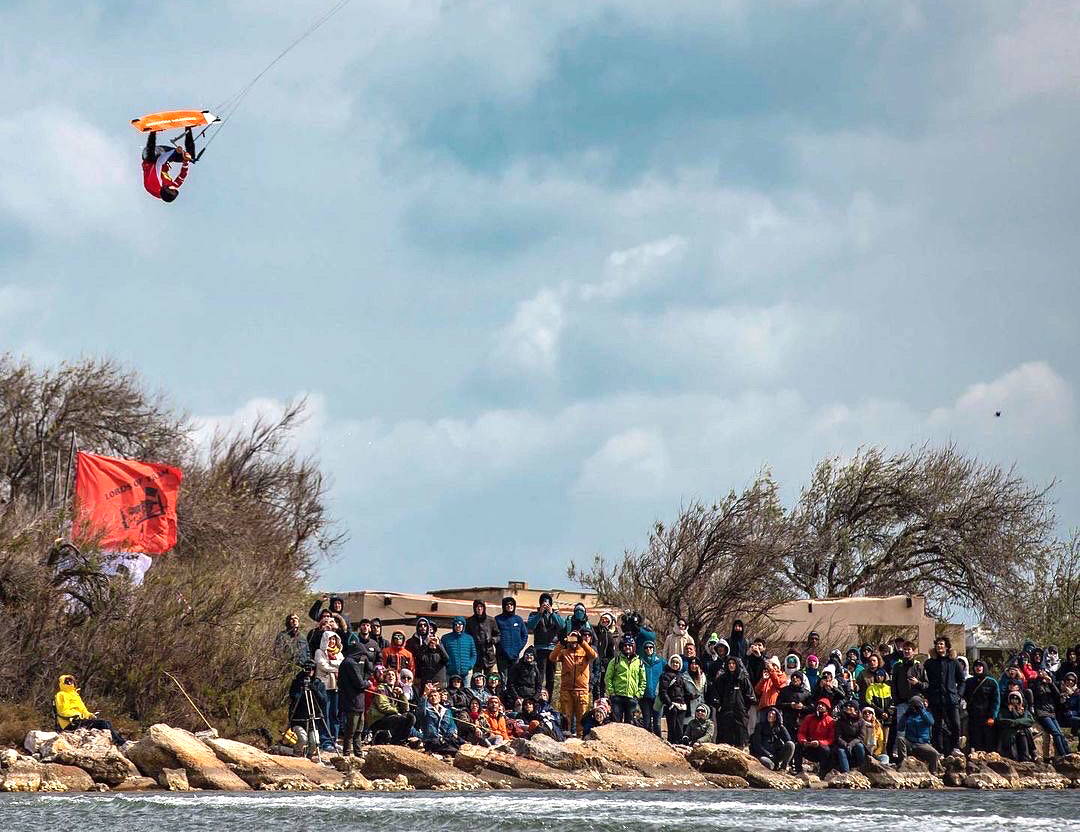 The Rise A-Series is our dedicated Big Air kite and Giel's weapon of choice for competition. Tricky conditions gusting from 25-45 knots meant the 7m still gave Giel full catapult capabilities but he told us,
"picking the right moment to take off was key, but when I got it right it was extreme."
Team rider Giel Vlugt had already caused a global domino effect after landing the first-ever legit double kiteloop in February. He had set the bar to new heights and his competitors were eager to follow in his footsteps.
Giel performed nothing less than jaw-dropping tricks in his heats and took the stage in 2nd position, alongside Andrea Principi in 1st and fellow Dutchman Stijn Mul.
A few world firsts were landed in the competition, making this a truly exciting event and despite not taking the number one spot, Giel was introduced at the prize-giving as "having the best S-loop in the world. You are now a legend."
Giel said, "I'm stoked with my second place and super cool to see Stijn in third place, he's a good friend of mine and an absolute shredder. All in all the competition was a great success."