Precision curved strut design delivers the designed shape, while ALUULA 82 gsm composite panels to deliver up to 3 times higher modulus / stretch resistance than industry standard Dacron.
The high modulus ALUULA creates a direct connection from your bar inputs to kite turning and sheeting. Synced connectivity between the leading edge and struts is attained by ALUULA Composite gussets.
Tensile Strength (Warp / Weft)
Tensile strength is a measurement of the force required to pull something such as rope, wire, or a structural beam to the point where it breaks.
The lengthwise or longitudinal warp yarns are held stationary in tension on a frame or loom while the transverse weft (sometimes woof) is drawn through and inserted over-and-under the warp.

New curved struts hold the designed foil shape delivering the desired performance through the wind range.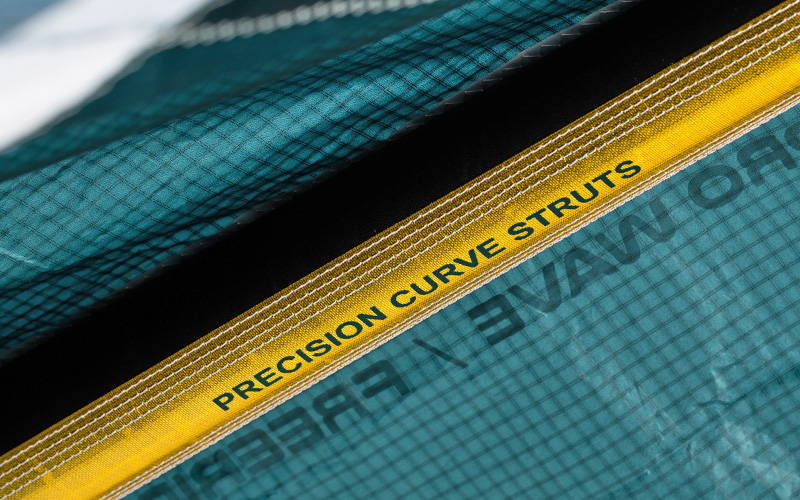 Used specifically on the shaping seams of struts, Quad Lock delivers more than twice the strength of standard strut seam constructs, and was another innovation specifically tailored for the ALUULA airframe kites.